We want you to empty your pockets and free your hand with
SMARTO LETS YOU WALK AROUND FOR YOUR EVENTS, CONFERENCES AND SEMINARS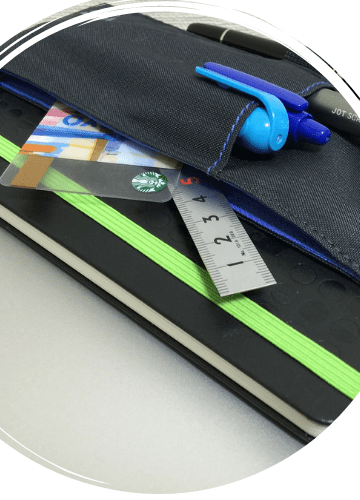 Size: 21 x 14.5 CM
Weight: 450 Grams
Total Sheets: 96
Made of premium leather, you are now able to go out with style carrying our SMARTO Tool belt
Simply slot in all your daily necessities and out you go!
The SMARTO has an internal card holder, side zip pocket
It is also able to fit an A5 book along with your phone and pens
Lastly, it is also reusable
SMARTO EXPLAINED IN SHOTS
You can fit your money and card inside allowing you to dine freely.
Premium suede leather which blend perfectly onto meeting tables.
You can do might Things with
SMARTO