7 Things About Promotional Business Gifts Your Boss Wants to Know
Promotional business gifts include anything that has a company's branding on it. This could be something as simple as a pen or wallet or as luxurious as a branded designer vase. Promotional business gifts have been in use as a cost-effective marketing tactics for years. Right from new businesses to big enterprises. Here are the 7 things about promotional business gifts that your boss wants you to know.
1) Low-cost effective Marketing
Many small enterprises can only dream of an overwhelming advertising campaign of a large scale, spreading all over the media. But they can still achieve their marketing goals with low-cost promotional products campaign. There are many low- cost promotional items for start-up.
Most of the corporate gift suppliers of the promotional business gifts keep the prices low for mass distribution. Even though the prices of the gift items are but the impact is high on the recipients.
2) Allow people to see your brand
Promotional business gifts really allow people to see your brand and remember you. If you hand out a customized USB drive that have your brand's logo on it and contact information. When they go to use it, they will instantly be reminded of your business, and your products or services. Make sure to remember the niche of your business and what you are hoping to target. Say you want to reach a tech company – an item like our customised multifunction wallet card https://iwantcustomgift.com/product/multifuntion-wallet-card/ would be wonderful. You want the promotional business gifts to be useful and subtle, as it will be something the potential customer might use all the time, but without them feeling like you are shoving your business down their throat. This is very important to get a better sales.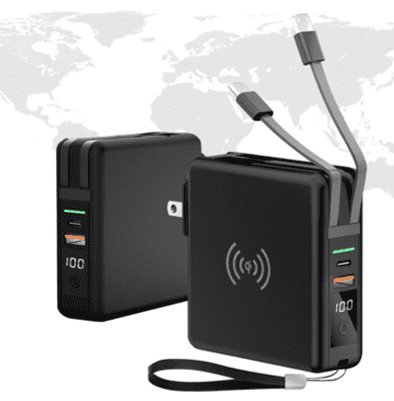 3) Motivate, rewards and celebrate
Promotional business gifts can be given as employee incentives for example: reaching certain status within the company or reaching certain targets. Customers can be encouraged/motivated to contact the company in order to receive the gifts. For example: to collect tokens on packaging in order to receive a promotional gift. It can also to celebrate an anniversary, a marketing event or a company achievement, you can reward customers and / or employees with the appropriate promotional gifts. It will make the recipients very happy.
4) Preparations for running a promotion using promotional business gifts
Prepare a system for measuring the effectiveness of the promotion. This will allow you to manage the promotion and compare it with future promotional activity.
Make sure the copies of your logo are prepared in the correct format i.e. prepare a large clear image of over 300 dpi resolution, use a vector format (EPS or PSD), have RGB and CYMK colour versions ready, use a qualified professional with a good software package e.g. Adobe Photoshop.
Allow adequate turnaround time for the promotional gifts to be prepared and sent. E.g. 3 weeks.
Check the service (example. Advice and assistance) please make sure to check the product samples for quality and check the shipping / distribution options before committing yourself to choose a promotional gifts supplier.
5) What to expect when ordering promotional business gifts
A set-up cost to prepare your order. You don't want to consult your corporate gift supplier without unprepared.
Minimum order numbers. Please make sure to double check on how many quantities you intend to purchase first if not things will be hard for both you and the corporate gift supplier.
A lower price per item for larger order quantities.
Want to print with logo or without. Before you want to purchase any promotional gift, the corporate gift supplier will ask you if you want to print with logo or without and if you want to print with logo, how many colours? So its better to get this ready so that its will be easier for both of you.
Request a sample for viewing from your corporate gift supplier if possible. This way, its will be easier for you to know more about the product and you will also know if the product is low or high quality instead of just base on their website photos and their description. Because sometimes it's very hard if its just base on only these.
6) Sourcing the right promotional business gifts
When it comes to sourcing the right promotional business gifts, there are a few things to take note of.
1) who is it that your boss wants to give? A healthcare company? their staffs? It is very important to know who are people that your boss wants to give this way it will be easier for you to source for the right gift.
2) After you get the information, next you can go online and search for suitable promotional business gifts. For example: if your boss wants to give to a healthcare company, an ideal promotional gift would be customised hand sanitizer or customized mask. The reason is that they most likely will use it frequently.
3) If you still can't decide on what type of promotional gift is suitable for the recipients, it is best to consult with your corporate gift supplier as they know what are the recommended gifts then you can decide it from there .
7) Prepare to do some research
Finding the right promotional business gift and corporate gift supplier is not so easy as ABC. You need to do some research on what type of promotional business gift there are, you can also go around and ask some of your friends or family or anyone that you think they know. It is always best to go online, google and search of the corporate gift supplier that are trustable and reliable. Read some of their reviews (if any). You don't want to make a business with them without knowing if they can be trusted because things may go haywire and of course you don't want that to happen. It wasting your time, effort and money.