4 Key Things to Look out for Customized International Travel Adaptor as Your Corporate Gifts
Do not get blinded when price when selecting travel adaptor
The most important factor about choosing international travel adaptor as part of your corporate gifts is to not compare prices across the market. Do not get tempted by cheap prices as they are different and inferior to the premium and expensive travel adaptor.  It is an unwise decision to go with the cheap one but it is recommended to compare prices within the same price range of about $5 – 10.  A Cheap travel adaptor might cost around $3 to $6 whilst an average travel adaptor would cost around $6 to $12  depending on your requirements. Each travel adaptor is priced different as they are designed and modeled differently to one another.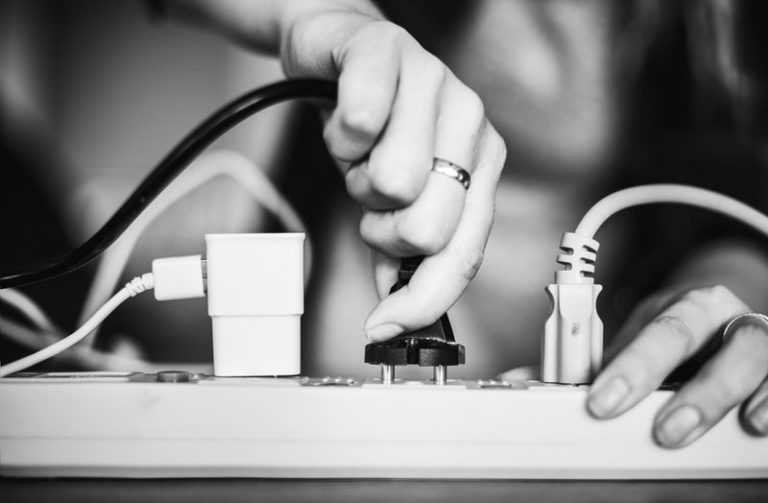 Look out for Any Safety Fuse and protection provided by the travel adaptor
Some travel adaptors are priced cheaper because they might out have any fuse or any form of safety protection. Always check out if the travel adaptor has a safety fuse for protection. The last thing you ever want to complain is they your travel adaptor damage their laptop battery or cause a spark and tripped their electrical product. It is mandatory to have at least 1 safety fuse for protection, as the customer can purchase another fuse in the market to replace the travel adaptor when the current fuse is blown. The next level would be travel adaptor with 2 safety fuse where it allows a customer to replace the backup fuse with the current active fuse.  This would have double protection and allows the customer to replace the 2nd fuse with the 1st fuse immediately. Lastly, the best travel adaptor would have the auto-reset fuse which requires no replacement of fuse as the auto-reset fuse would just automatically recover by itself in event of a power trip or current leakage.
Check the USB rating of the travel adaptor and the number of countries coverage worldwide
Each International Travel adaptor would require at least 1 USBs and a minimum of 1 Ampere.  It would be good to have at least 2 USBs port for your travel adaptor and 2.1 Ampere current rating for your travel adaptor. This would allow your customers to charge their phone via fast charging and even charge 2 phones at the same time. In the best scenario, 4 USBs port is good for customers to charge multiple devices accompanied by the high current rating of about 4 to 5 Ampere to charge their devices.
Lastly, always check if your travel adaptor has a 4 different international configurations and a coverage of 150 countries are it would be the bare minimum for your customers to travel around the world with your custom branded corporate gift.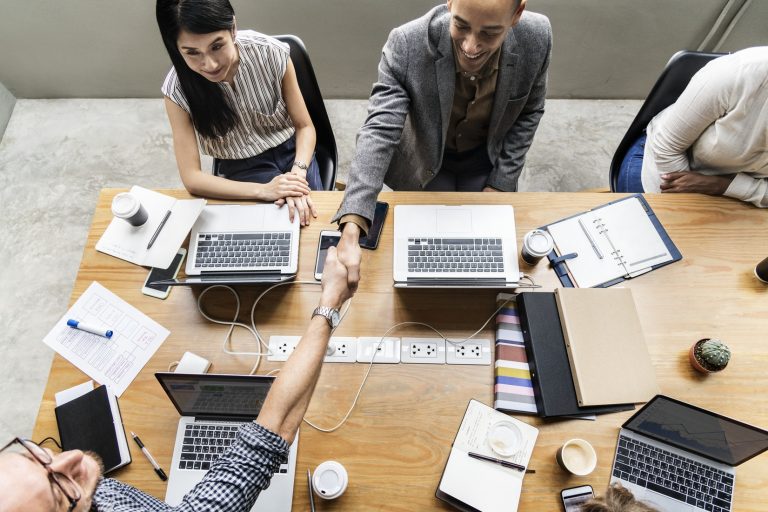 Is your custom travel adaptor difficult to use or is it user-friendly?
As it is a corporate gift,  many customers would be unfazed by your travel adaptor if it is difficult to use. Some travel adaptors have a spring or retractable mechanism which confuse the senior veteran customers. Always look for extremely user-friendly travel adaptors so the customer can use your branded custom travel adaptor in the simplest manner and fastest time. This would leave a happy and lasting impression of your brand on your customers.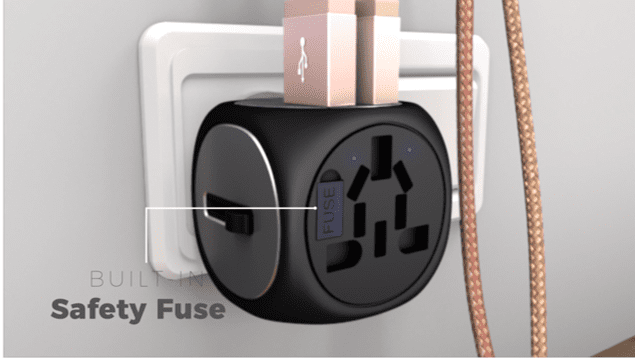 Check the Quality, Material and the entire housing of the Travel adaptor
What will happen on your travel adaptor becomes sticky or breaks and crack after some time? What will your customer perceive of your brand and your custom branded corporate gift as a travel adaptor?
Do not go with cheap low quality plastic hollow material but instead go with fire retardant and scratch resistant material for your travel adaptor.  It would be optimum to customize aluminum alloy or a durable premium ABS material for your travel adaptor so it is rigid and strong for your customers to use.   I am sure you do not want your travel adaptor to be damage after going through the customs baggage handling.
Packaging would also another key factory as it is good to get a hard form EVA case to protect and wrap your travel adaptor around it.  This way, the packaging can absorb the shocks and protect your custom branded travel adaptor from all knocks and drops.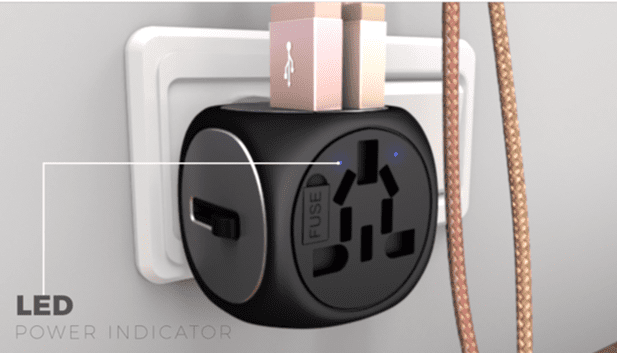 Let your client trust your branded gift as much as they trust your company
Lastly, it is still up to you when selecting the right travel adaptor for your customers. With our advice and tips handed out to you, it would be good to get a bare minimum 2 USBs port and a durable housing material so your customers can use it with confidence and ease. When your customers use your travel adaptor, they are entrusting their safety and livelihood of their electrical products onto your customized travel adaptors as your corporate gifts to them.  Put the trust and confidence in your international travel adaptor as much as you want your customer to entrust your clients.